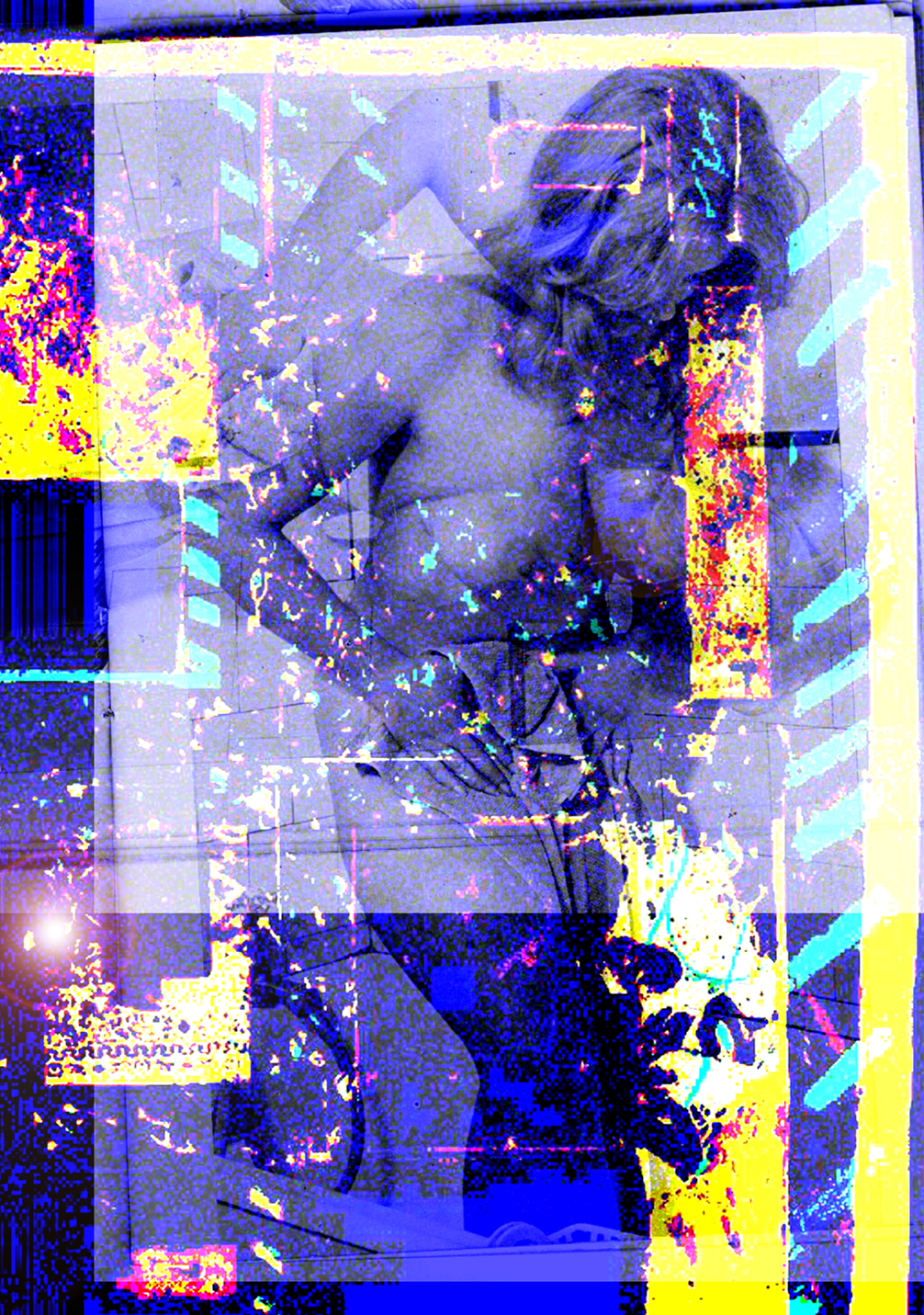 At what point does a nude painting, drawing, print etc, become a sexual or voyeuristic object? Is art above pornography? Is eroticism pornography?
The principal characteristic of voyeurism is that the voyeur does not normally relate directly with the subject of his/her interest, who is often unaware of being observed. Voyeurism may involve the making of a secret photograph or video of the subject during an intimate activity. When the interest in a particular subject is obsessive, the behavior may be described as stalking.
I have always loved the drawings of Degas. The way he portrayed women in 'the moment' is sensual and truthful, a skill to be admired.
His intimate sketches are defiantly voyeuristic. In the late 1880s, Degas developed a passion for photography and this new skill influenced the composition of his paintings. He photographed many of his friends, dancers and nudes, and used them as source material for his drawings and paintings.
At what point does Art become pornography?
Does it make it OK for an artist to say he is being erotic in his work, when a non-artist would be accused of being a pornographer or are
they the same thing packaged differently?
The use of increasingly explicit sexual imagery in print, on TV, on the Internet, as advertising etc. is common place. This is not a new phenomenon, the female form has been used to sell products and services ever since man invented 'the market place'. Sexuality is considered one of the most powerful tools of marketing and advertising.
There is a thin (if not a completely invisible) dividing line between art and porn. Intent and message maybe the grey area between them – erotic art is marketed as, and is intended to be seen as pieces of art, flirting with formal elements of art processes, for example referring to other historical artworks. Pornography also uses these tools but its primary intent is to sexually arouse. The distinction between art and porn is highly subjective and I would argue that there is really no difference.
Post-advertising sales response studies have shown that using the naked female form as a tool for attracting immediate interest is effective – but are we becoming immune to sexy ads and not bothering to read the sales pitch?
'Olympia' – Manet
The everlasting allure of the nude in painting has inspired artists throughout the ages. Artists are influenced by other artists – perpetuating the same themes and compositions.
The painting of Olympia by Manet was inspired by Titian's Venus of Urbino, which in turn refers to Giorgione's Sleeping Venus. One of the most famous and typical of Giorgione's works, Sleeping Venus, which is now in Dresden, was first recognized by Giovanni Morelli and is accepted as being the same painting seen by Marcantonio Michiel and later by Ridolfi (his 17th century biographer) in the Casa Marcello at Venice.
In Manet's Olympia an authoritative hand covers the model's total nudity, like in the Sleeping Venus, this emphasizes independence, sexual dominance and her status as an object of desire. Manet replaced the little dog (symbol of fidelity) in Titian's painting with a black cat, which symbolized prostitution. People have suggested that she is looking in the direction of a door, as a client barges in unannounced. Read more…

'Le déjeuner sur l'herbe' a photographic version.
Edouard Manet's Déjeuner sur l'herbe (a large oil on canvas, during 1862 and 1863) caused a big stir at the Salon des Refusés in Paris, having been rejected by the Salon jury of 1863. Manet seized the opportunity to exhibit this and two other paintings, at the 1863 exhibition and reveled in the public notoriety and controversy that followed.
The painting has historic and pastoral overtones, depicting the juxtaposition of a female nude and a scantily dressed female bather on a picnic with two fully dressed men in a rural setting. This painting references previous works of art by Titian (c.1487–1576) and Giorgione (c.1476–1510). The piece is now in the Musée d'Orsay in Paris. A smaller, earlier version can be seen at the Courtauld Gallery, London.
The image above was created using 35mm negatives that had been taken using a Pentax SP1000 camera. All Pentax Spotmatics (SP) use the M42 screw-thread lens mount. The lenses are focused at maximum aperture to give a bright viewfinder image for focusing, then a switch at the side stops the lens down and switches on the metering to enable the exposure to be set prior to shutter release. The above photographs were taken in 1981 and 2012 and merged together in March 2013.
Bow Wow Wow's version of the same painting:
Famously, coinciding with Annabella Lwin's posing for album cover work, her mother alleged exploitation of a minor for immoral purposes, and instigated a Scotland Yard investigation. As a result the band was only allowed to leave the UK after McLaren promised not to promote Lwin as a "sex kitten". This included an agreement to not use a nude photograph depicting Lwin as the woman in The Luncheon on the Grass (Le déjeuner sur l'herbe), though the picture was used as the cover of the band's 1982 RCA EP The Last of the Mohicans, which became their best-selling album in the U.S
Related articles